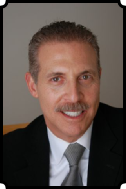 Mark S. Orechkin, CLU, RHU, is the founder of Orechkin Insurance Agency (O.I.A.), specializing in Individual and Group Insurance. O.I.A. represents over 30 different insurance carriers and has been in business since 1979.Mark attended Wayne State University and received his CLU (Chartered Life Underwriters) designation in October 1983 from the American College. In addition, he received his RHU (Registered Health Underwriters) designation in July 1984 from the National Association of Health Underwriters. He is the recipient of many awards, from the Million Dollar Round Table to the National Association of Life Underwriters and The National Association of Health Underwriters. He is also highly recognized as a leader in the sale of disability insurance. Mark was often a guest speaker on Rick Bloom's "Moneytalk."
Our Commitment
From day one we have led the Health and Life industry by basing our business on the commitment to our clients and prospects by:
Promptly responding
Listening to their specific needs
Focusing on personalization
Having the best Customer Service
Our Mission
Our mission is to build lasting client relationships based on a level of trust that is earned through wise counsel, positive results, clear and candid communication, and service that exceeds expectations. Often times our advice and good counsel is engaged without payment. That underscores our commitment to serve as your advocate, focusing our attention on putting your best interests first.